About Flower Dale School [FDS]
The Flower Dale School was established in April 1993 by Capt S S Kharola (retd) an ex-army officer from 5 Gorkha Regiment to impart education to student of all nationalities and religious convictions.
Affiliated to the COUNCIL FOR THE INDAN SCHOOL CERTIFICATE EXAMINATION, NEW DELHI. The school in a non- profit institution with a charitable status Funds generated by the school are utilized for the improvement of infrastructure, development of academics and extra curricular activities. Deserving students are provided with financial assistance in line with the school objective of value added mass education.
The faculty, staff and administration at Flower Dale School are passionate about education and subscribe to the belief that the student are individuals deserving respect and opportunities to learn.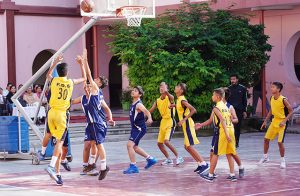 The school children are divided into four houses to foster the sprit of leadership , cooperation, mutual understanding , tolerance and self reliance. The house system given opportunities to students to face the challenges of competition to tap the talent and to widen their horizon in every field.